We're making progress at Ludford Grove!
In the last few days, the guys on site have managed to complete the roof of Number 1 which is clad in a beautiful Spanish slate.  They've also added in the three Thermodynamic solar panels.  These panels harness the Sun's energy to help heat the water, dumping excess energy into the heating system which helps reduce energy bills and emissions.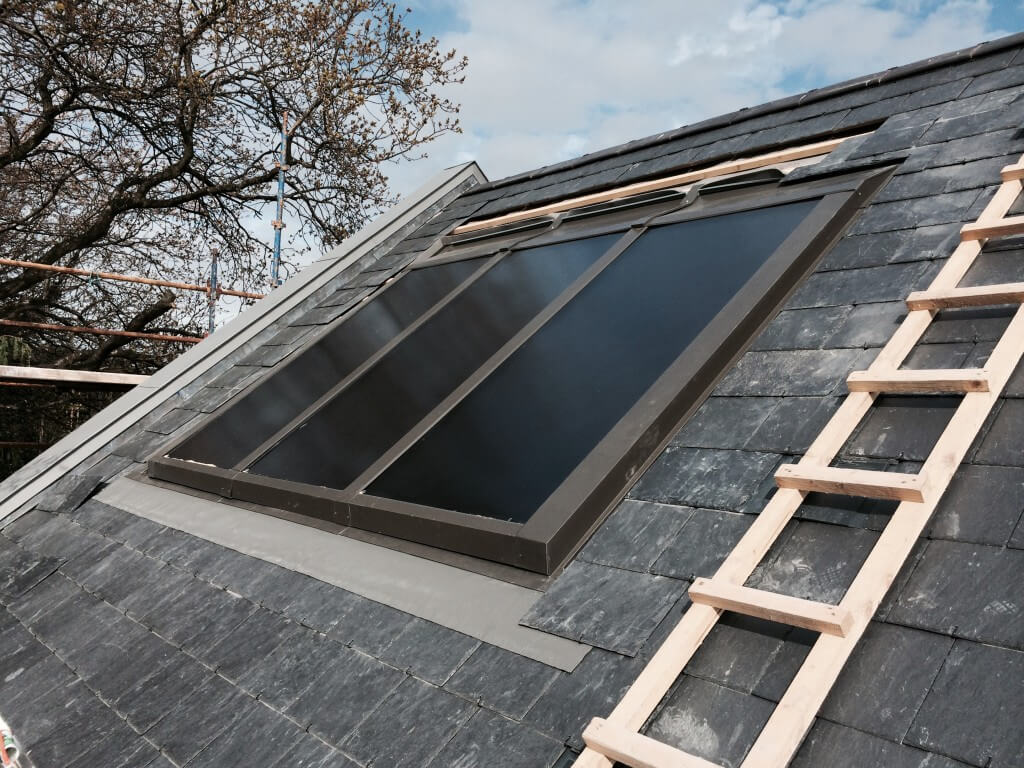 Next Steps!
The internal joinery has also started, with the stud walls upstairs complete and the stairs installed.  Wiring will be starting today and once that's done the super-insulated KoolTherm PIR board will be put on the internal walls and we can start getting the bathrooms and kitchens ready to be installed.  The below image shows the triple aspect living room in Number 1.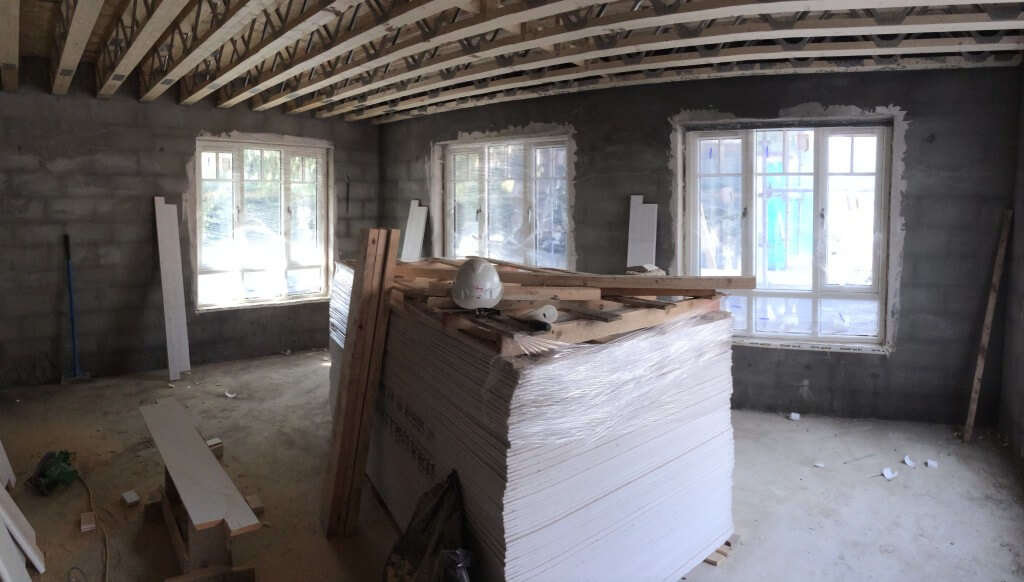 Other homes coming along
We're also making progress on the other homes, with the brickies working away.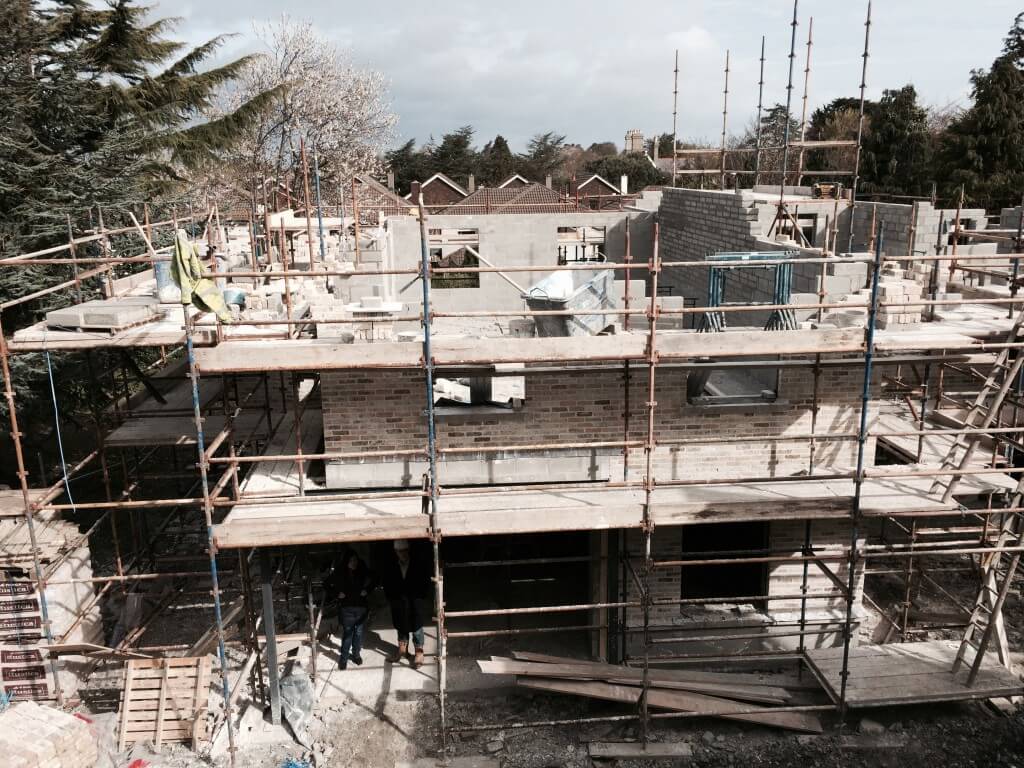 Ready to go!
If you're interested in purchasing one of these great new homes and would like to secure it prior to final decisions on the kitchen colour and style being made, then it may be possible to agree a sale now.  Please contact Jenny in Savills on (01) 6181300 for more details or check out out listing on Myhome.ie