Easter has come and gone but work continues apace, so here is a little update on what's happening at Ludford Grove.  We may release these homes for sale immediately, so if you'd like a chance to buy prior to the completion of construction, please call Jenny Fogarty in Savills New Homes at (01)6181300 or email her here.
Roofing!

The roof trusses for Numbers 2 & 3 were installed last week, and the slates will start going on later this week.  Once that's done, just like the detached house we'll be adding thermodynamic solar panels to help produce hot water and reduce energy bills.  Windows for these two homes will be arriving within the next 2 weeks.
Just add paint!
Meanwhile over at Number 1, the internal slabs are now completed and ready for painting! We hold off on that until most of the heavy work is done on the rest of the site to minimise the effects of dust on the paint finish.  The pictures below are through the door to the master bedroom and the downstairs utility room which is off the kitchen and has LOADS of storage, as well as space for a full size washing machine and dryer.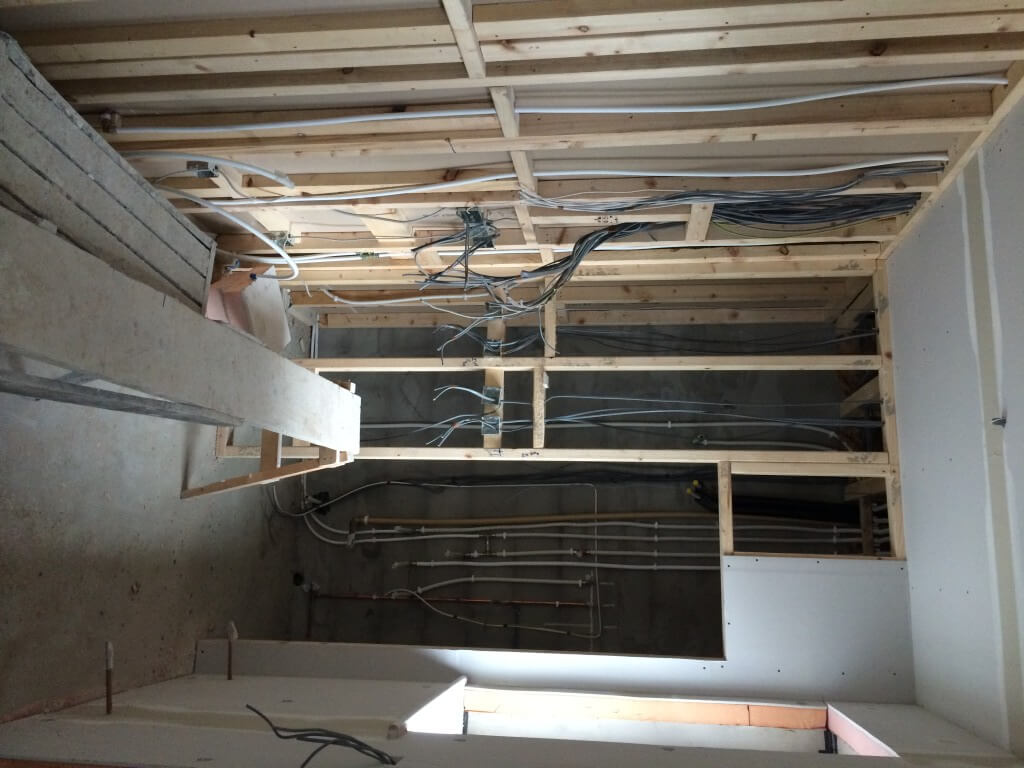 The picture below is the view into the Master bedroom: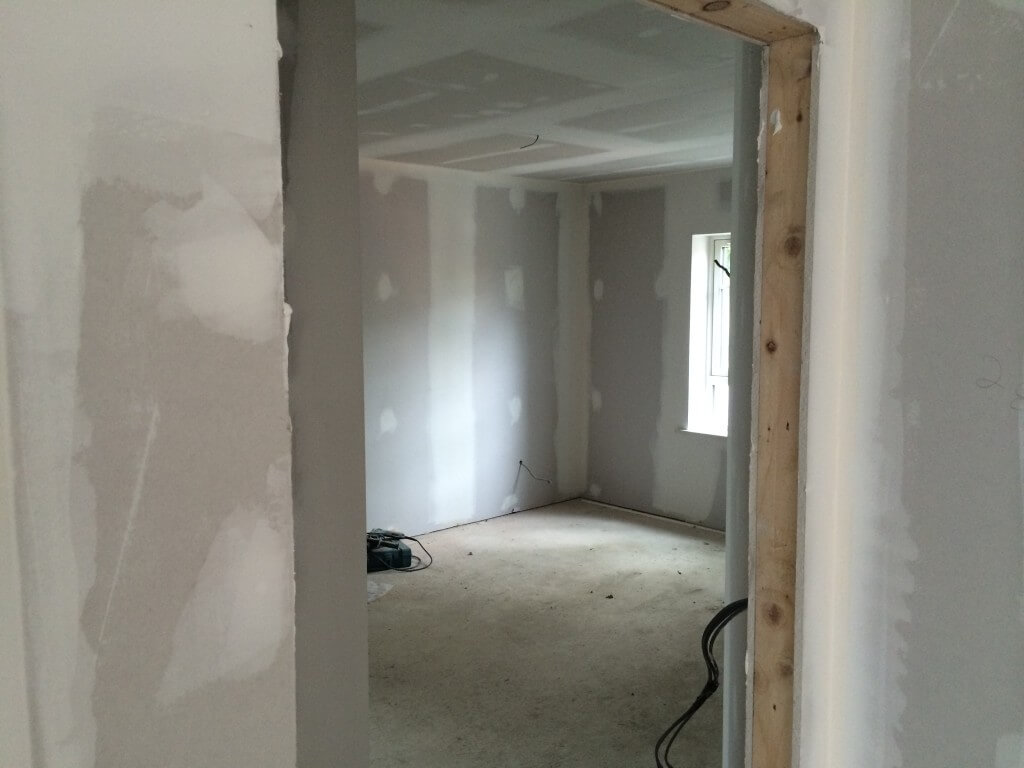 And finally…
Here is small pic of a little known feature of Number 1 – a double height entrance hall.  The hallway is more compact than you might expect, because when designing the home we decided to make maximum use of the space in living areas – that's why you'll notice a large kitchen and living room – but to make the hallway a more interesting place, we designed it as double height space with a large window at the landing level.  It pours in light and is a really interesting feature: