The kitchen in the detached home at Ludford Grove was completed today, on time, and looks great. The worktop is maintenance free quartz, the doors and drawers solid timber with soft closing hinges. Appliances are due next week.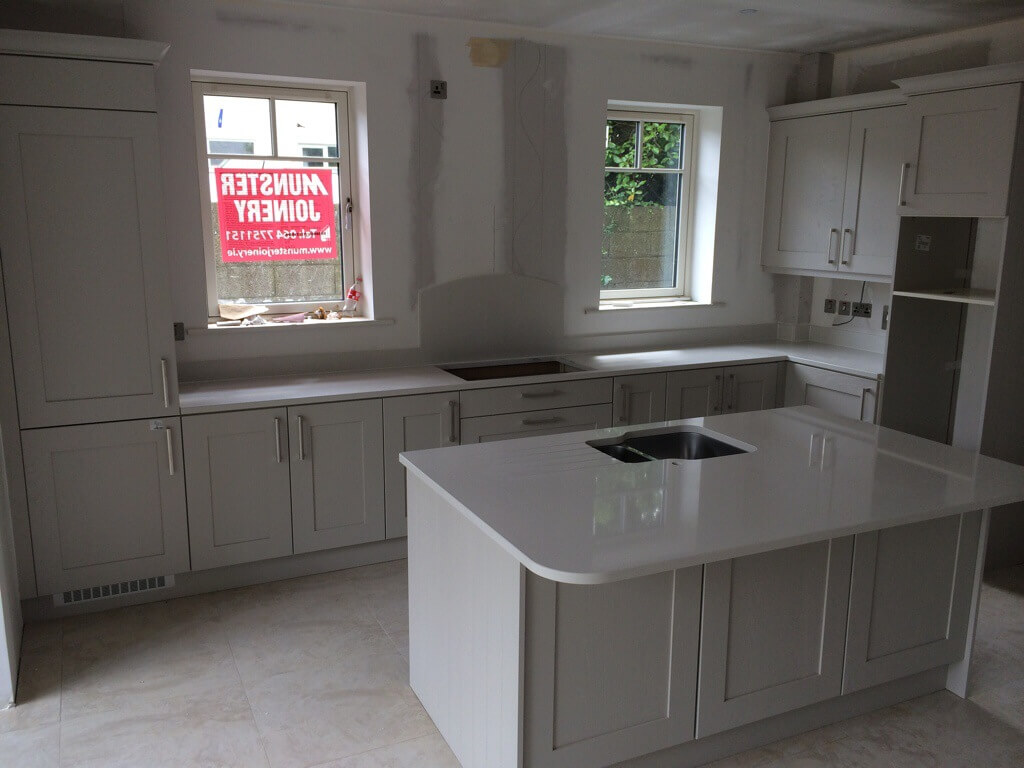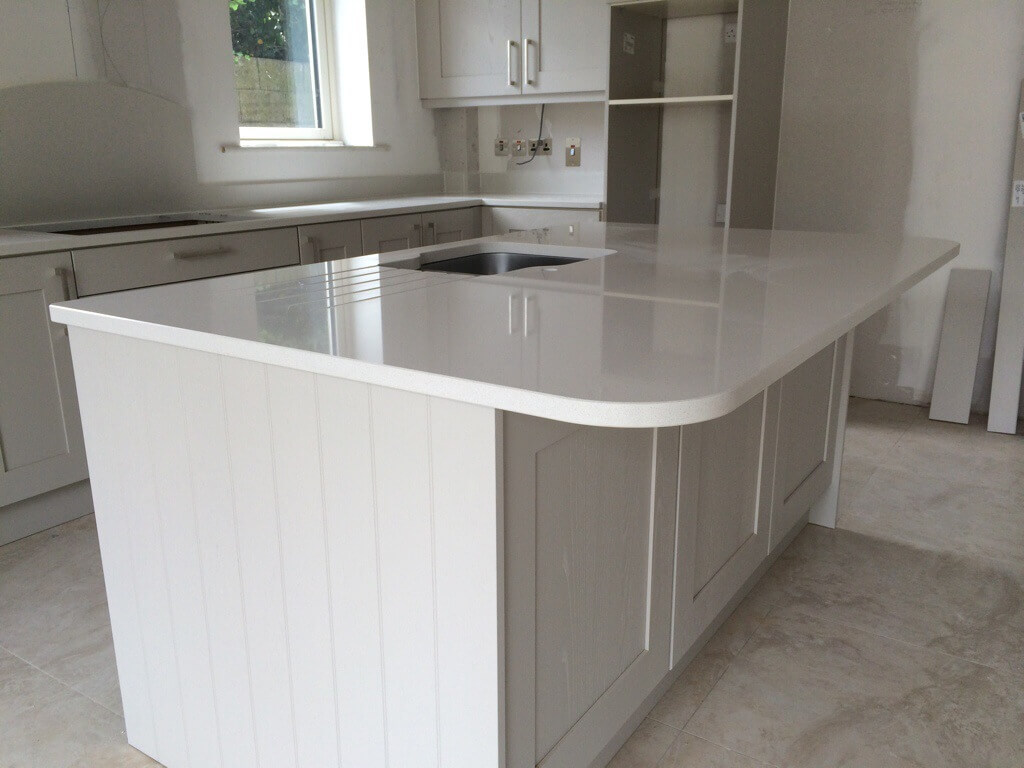 Below you can see a picture of the utility room where there will be a full size washing machine and separate dryer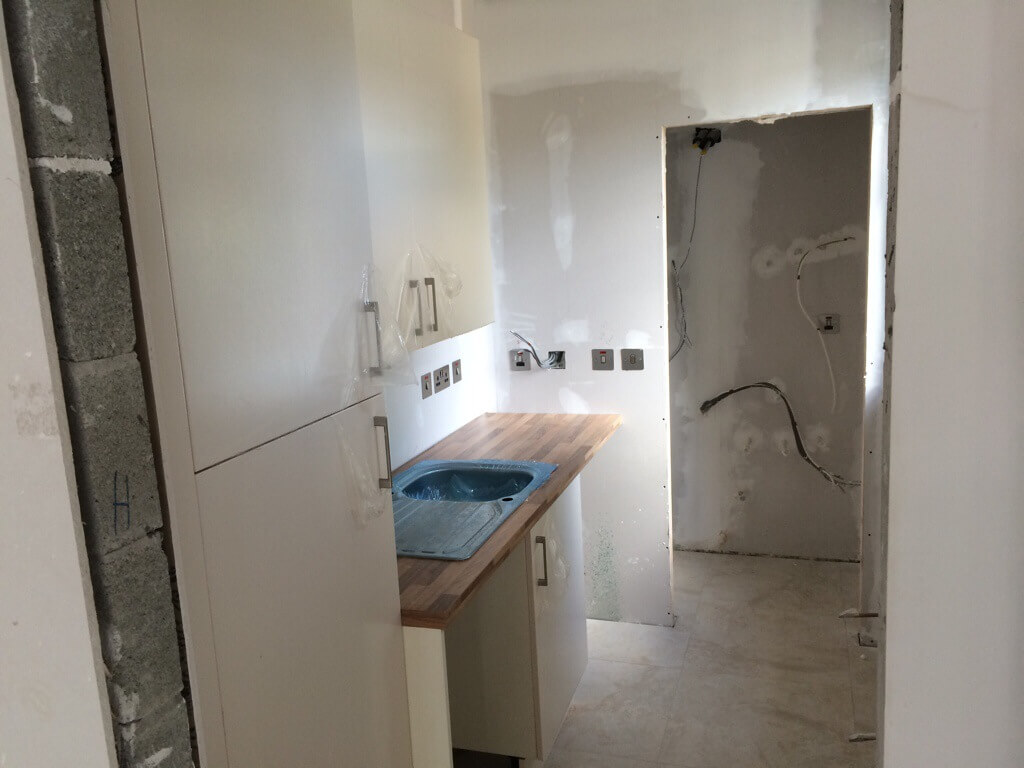 And check out these soft closing doors!
In other news, the roof is now finished on number 3's bay windows, pic here: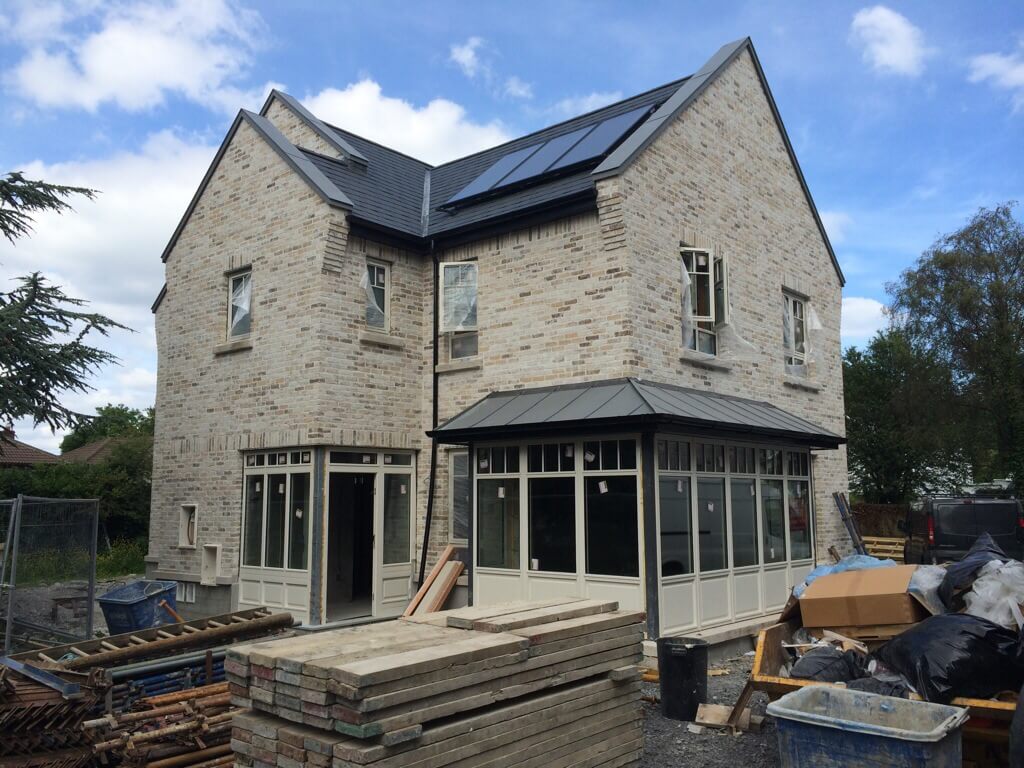 It looks great! Number 3 is reserved however so if you're interested in any of the other homes give David or Jenny a call on (01)6181300 and they will get you down to site for a look.